About The Role
Buildkite's mission is to unblock every developer on the planet.  Our Pipelines CI/CD is used by the best engineering teams in the world, including Airbnb, Shopify, PagerDuty, and Lyft.
We're in search of a well-rounded Product Design Engineer who is strong in the UX of web applications. You have experience making functional and useful UI informed by real-world customer use cases, and you are excited and motivated by deploying empathy to understand and solve the problems that are important to our software engineer customers. You must have a strong discovery toolkit to use and experience in taking big, ambiguous problems and working through them collaboratively, refining the problem/solution space with appropriate levels of fidelity as needed. 
You'll create user journeys, use and refine personas, as well as perform user testing research, and synthesis. You place a high value on sharing your work and iterating until it's great.
You don't need a developer tools background (though that would be a bonus!), but you can demonstrate how you've previously gone from 0% to 80% domain knowledge in previous jobs in a specialist domain.
A typical day for you might look like:
Jumping on a call with Buildkite customers to talk about common problems they are facing

Conducting customer calls to perform usability testing and gather feedback.

Participating in strategic calls with engineers and the product manager to brainstorm potential solutions

Working in Figma to design a high - fidelity prototype of a user flow or explore information hierarchy

Collaborating closely with product engineers to refine and enhance a new UI component before it goes live

Sharing a Loom to demonstrate ideas and solutions to educate the wider business

Analyzing feature usage patterns to derive and formulate creative design concepts
What we're looking for:
You're a born collaborator who listens carefully and communicates clearly

You enjoy solving complex problems and finding innovative, simple solutions

Are adept with screen design practices relating to process, wireframing, UI and responsive design

You have prior experience collaboratively designing complex use cases in a cross-functional setting

Comfort working remotely. We are a remote-first company, so you will need to be comfortable in taking initiative when team members are offline, as well as working collaboratively through project management tools such as Linear and treating others with empathy and kindness.

Experience with HTML, CSS and Javascript, and have used GitHub to collaborate with developers. 

Proficiency in developing and presenting visual design stages using tools such as Figma, Adobe, Mixpanel and GSuite

Experience with developer products

$150,000 - $180,000 AUD
$164,000 - $197,000 NZD
| | |
| --- | --- |
| Timezone | Australian and New Zealand Timezones |
| Hours | Full-time |
| Role Type | Permanent |
You'll work closely with:
Özden Yilmas
Senior Product Manager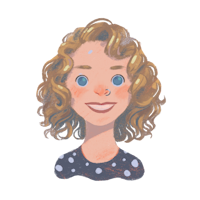 Eleanor Kiefel Haggerty
Engineering Manager
About Us
We build tools to help the best software teams stay happy and productive. We've rethought how CI/CD should work and have built a platform that is fast, reliable, secure, and is able to scale to the needs of the most demanding high-growth tech companies including Shopify, Pinterest, Wayfair, Cruise, PagerDuty, Culture Amp, and Canva.
Buildkite is a differently shaped company that values work-life balance and supports staff to work the ways that make sense for them. From the beginning, our goal has been to build a company that is people-centered, supportive and just a little bit weird 💚