About The Role
Buildkite's mission is to unblock every developer on the planet. And our CI/CD platform is used by the best engineering teams in the world, including Airbnb, Shopify, PagerDuty, and Lyft.
We are looking for an experienced Accountant who will report directly to the Financial Controller. You will be responsible for assisting with maintaining the company's financial records, preparing financial reports, and ensuring compliance with all relevant regulations. Ideally, will have experience in accounting, financial reporting, and taxation, as well as excellent organisational and communication skills.

A typical day may include:
Assist with maintaining accurate and up-to-date financial records 

Manage accounts payable including timely processing of invoices, set up of new vendor accounts, fortnightly batch payment runs and expense reimbursements

Assist with the customer billing process to ensure timely invoicing, revenue collection and debtor accounts and working with the Sales Team to manage billing escalations

Process payroll and prepare payroll tax filings including, superannuation, payroll tax, workcover, PAYGW

Participating in the month-end close process including balance sheet reconciliations

Assist with maintaining the fixed asset register

Bank and credit card reconciliations including FX transactions

Assist with the compliance program (audit, company tax returns, BAS/IAS)

Assist with preparing financial statements, including balance sheet, income statement and cash flow statements

Monitor and maintain internal controls to ensure compliance with company policies and procedures

Perform ad-hoc financial analysis and reporting as needed

What we're looking for
Bachelor's degree in Accounting, Finance, or a related field (or currently pursuing)

3+ years experience in accounting / financial roles with a strong understanding of transactional processing, accounts payable and month end processes

Proficient in Microsoft Excel  

Experience with credit card and expense processing systems, Google Suite, MS Office, Xero and Weel (DiviPay) or other expense management software

Detail-oriented and able to work with a high degree of accuracy

Basic knowledge of Australian Accounting Standards and tax regulations

Prides themself on time management skills with the ability to prioritise effectively and meet deadlines

Excellent organisational and communication skills

Nice to have but not essential
Working towards Certified Practising Accountant (CPA) or Chartered Accountant (CA) designation

Experience working in a SaaS company or technology industry

Familiarity with venture capital and startup financing structures

Previously worked in a remote first organisation

$80,000 - $110,000 AUD
| | |
| --- | --- |
| Timezone | Australian Timezone |
| Hours | Full-time |
| Role Type | Permanent |
You'll work closely with: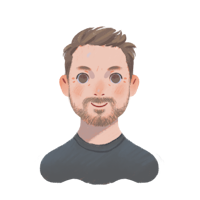 Danny Abass
Senior Accountant
About Us
We build tools to help the best software teams stay happy and productive. We've rethought how CI/CD should work and have built a platform that is fast, reliable, secure, and is able to scale to the needs of the most demanding high-growth tech companies including Shopify, Pinterest, Wayfair, Cruise, PagerDuty, Culture Amp, and Canva.
Buildkite is a differently shaped company that values work-life balance and supports staff to work the ways that make sense for them. From the beginning, our goal has been to build a company that is people-centered, supportive and just a little bit weird 💚