About The Role
Buildkite's mission is to unblock every developer on the planet. And our CI/CD platform is used by the best engineering teams in the world, including Airbnb, Shopify, PagerDuty, and Lyft.
We're looking for multiple Product Managers to join our Pipelines teams, and help design the future of a platform that's used every day by some of the best software teams in the world. You'll spend time working directly with customers and collaborate closely with engineers and designers, plan and deliver changes that meaningfully improve how our customers ship software.
You'll report to our Director of Product. 
Your typical day may include:
Collaborating with your Engineering Manager, and the engineers in your team, on a realistic and high-impact quarterly release plan

Writing up a post in Basecamp to collaborate with a Product Marketing Manager on the announcement of an upcoming feature, and sharing what success metrics you're tracking 

Jumping on a Zoom call with a customer to better understand an issue they've been experiencing with the searching and sorting of a pipeline's builds, and capturing this recurrent theme in your roadmap

Working with Sales to answer some questions about an upcoming feature launch, and ensure that sales enablement materials are prepared before launch 

Collaborating with a Product Manager in a platform team to understand the infrastructure requirements for a new product feature your team is building, and ensure that success criteria around scale and performance are defined

This job is for you if you have:
A passion for working with product teams, helping them focus and iterate on the right things and measure their success

Exposure to running cloud software or platforms at scale

An understanding of the CI/CD ecosystem and associated technologies

An understanding of programming languages and software development methodologies

Empathy and effective communication skills. We are a remote team, you'll spend some time on Zoom calls, Linear and Basecamp communicating with the team

An ability to communicate technical information clearly to customers, and non-technical stakeholders across the business
| | |
| --- | --- |
| Timezone | Australia and New Zealand Timezones |
| Hours | Full-time |
| Role Type | Permanent |
You'll work closely with: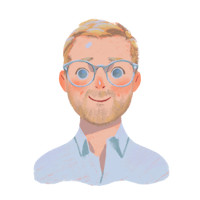 Fred Showell
VP of Product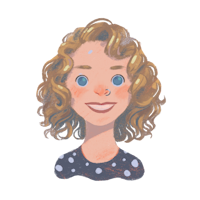 Eleanor Kiefel Haggerty
Engineering Manager
About Us
We build tools to help the best software teams stay happy and productive. We've rethought how CI/CD should work and have built a platform that is fast, reliable, secure, and is able to scale to the needs of the most demanding high-growth tech companies including Shopify, Pinterest, Wayfair, Cruise, PagerDuty, Culture Amp, and Canva.
Buildkite is a differently shaped company that values work-life balance and supports staff to work the ways that make sense for them. From the beginning, our goal has been to build a company that is people-centered, supportive and just a little bit weird 💚