About The Role
Buildkite's mission is to unblock every developer on the planet. And our CI/CD platform is used by the best engineering teams in the world, including Airbnb, Shopify, PagerDuty, and Lyft.
We're looking for an experienced Lead Product Marketing Manager to join our marketing team reporting to our Head of Marketing. You'll help us connect, communicate, inspire and explain our products to developers everywhere. You'll be foundational in helping us build out the product marketing function at Buildkite.
Areas of responsibility:
Messaging and positioning: work with our head of marketing to define the words and market conditions that describe how we bring Buildkite and our offerings to market in a differentiated and compelling way. Ensure our message is consistent across our website, owned channels, and sales collateral.

Storytelling: crafting compelling monthly product newsletter content, bringing together stories and content from across all parts of marketing and our customers' and partners' blogs.

Product and feature launches: collaborate closely with marketing, sales, and product leaders over Zoom, Google Docs and Linear to organise and run upcoming launches. Coordinate closely with product to understand quarterly product roadmap and build go-to-market plans for features and products. 

Events: Work closely with our Developer Relations and Sales teams to build our event strategy, including leading aspects of our annual user conference, Unblock Conf.

Sales enablement: join forces with our newly formed sales team to build the foundation of how we work together to enable sales with messaging and collateral. Join calls to understand the voice of our enterprise customers. Create info sheets and slide decks to support the sales team. 

Storytelling: craft compelling monthly product newsletter content and bring together stories and content from across all parts of marketing and our customers' and partners' blogs. 

Partnerships: work with our partner manager to enable partners and craft co-marketing plans and content for how we tell our stories together. 

Voice of the customer: refine and communicate who our champion is and their journey to the rest of the company, helping to guide all our GTM activities with the right tone and quality. Participate and craft case studies as needed for our key customers.

Internal product marketing: check the various product team's Basecamps, stay up-to-date with the work that's being done, and communicate that to the rest of the marketing team.

Creative collaboration: give feedback in Figma to the creative team, helping refine a design's copy and messaging.

Use the product: don't be afraid to jump in and test out a new product feature. We value giving feedback and asking questions to help clarify everyone's thinking.

Guide content: work with our technical writers and developer advocates to prepare a webinar outline or conference talk pitch. Help guide content for advertising and growth campaigns. Put together the booth content we'll use across our conference presence, including post-event followup.
What we're looking for
You:
Have strong experience in product marketing to technical audiences.

Have experience bringing new products and features to market and are familiar with how to deliver them to make the most impact.

Know how to work with product teams and are seen as a collaborator who can help them have the largest reach and impact.

Have experience writing clear, concise and compelling communication.

Bring the customer's perspective and voice to the entire team.
We're really excited if you:
Have experience marketing directly to developers and DevOps practitioners. 

Have strong domain expertise with developer tools such as GitHub.

Have an understanding of CI/CD or adjacent technologies. 
Who you'll work with
In those role, you'll work cross-functionally with all areas of marketing, sales, and product. You'll work with our Head of Marketing to craft messaging and positioning and ensure its consistency across all of our content. You'll work with Developer Relations to make our annual user conference wildly successful and assist with building the content behind key programs. You'll work with sales to ensure they have what they need to support current and existing customers and to deeply understand our champions and buyers. And you'll work closely with product to understand and communicate what we're building internally to the world to maximize external impact and our differentiated position in the market.
| | |
| --- | --- |
| Timezone | US or Australian Timezones |
| Hours | Full-time |
| Role Type | Permanent |
You'll work closely with: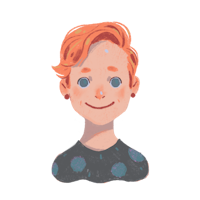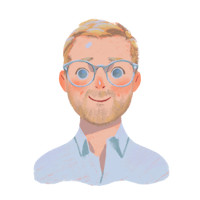 Fred Showell
VP of Product
About Us
We build tools to help the best software teams stay happy and productive. We've rethought how CI/CD should work and have built a platform that is fast, reliable, secure, and is able to scale to the needs of the most demanding high-growth tech companies including Shopify, Pinterest, Wayfair, Cruise, PagerDuty, Culture Amp, and Canva.
Buildkite is a differently shaped company that values work-life balance and supports staff to work the ways that make sense for them. From the beginning, our goal has been to build a company that is people-centered, supportive and just a little bit weird 💚